Ok, so we went to Meg's place and got drunk, then ran around on the streets playing tag like goofs.
then we went to my place and went on SAS chat and fought for the keyboard to type stupid stuff.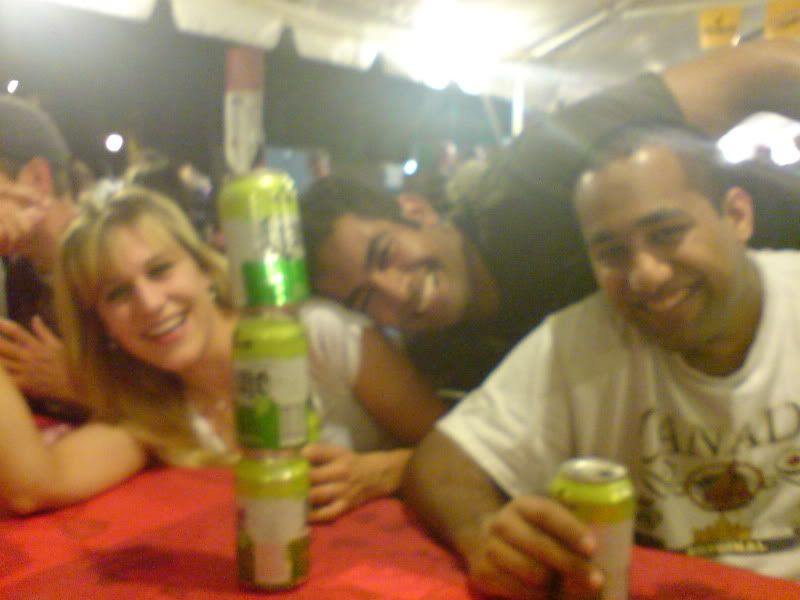 we then went to the fringe festival , which is a yearly edmonton festival and got more drunk and acted all silly as seen in the video.
the video also has what we've all been waiting for! the long awaited "haaaaaaaaaaaaaaaaaaaa" from meg!
check it out----->
http://s73.photobucket.com/albums/i228/rfdfgdfgdfssgd/?action=view&current=SASdrunkenFringe.flv
then we shook around porta potties and got funny provocative balloons on our heads as seen in pic, and walked around like that
we went to a bar and went to the bar's balcony and yelled and threw stufff at people below, haha.
then we pretty much drank and danced the rest of the night at night clubs.
Take that SA!
rest of the pics can be seen here
http://s73.photobucket.com/albums/i228/rfdfgdfgdfssgd/