Discussion Starter
·
#1
·
Here's a pic to help you remember: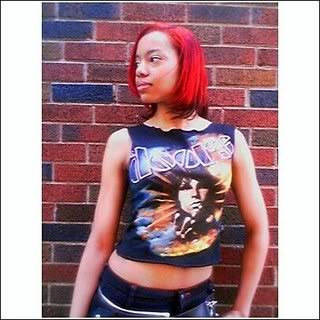 (I only wish I was still that thin, HA!)
Anyway, I'm back and I hope there are no hard feelings with mods and such. This really is a great board. I've been through hell and back. I used to work at Children's Hospital for about 6 years, then got to the point where I couldn't get out of bed to go to work. I had given up and was admitted into the hospital for 3 days. This was November of '07. After I got out the hospital, I spiraled downward into the deepest, blackest depression. I didn't go back to work, no way was I going back cos I hated it. So I basically spent a year like a hermit in my house, I didn't go anywhere. I ate everything in sight out of depression, boredom and just not giving a ****. I lost everything. My mom was supporting me and I felt like the biggest LOSER! Thank God I had Sirius satellite and Howard Stern to listen to every morning to give me some kind of laughter. I didn't have the internet for a year when I was out of work.
After being out of work for over a year, I recently got a job working for a dentist. I had been there a month. This morning I went into work, got called into the office and fired. She expected me to to take over two people's jobs and I hadn't had the proper training and I'm not experienced in the dental industry. In the interview she said I didn't need any experience. Now she's looking for someone with experience who's more aggressive at the front desk. I did the best I could. My mom and friends consoled me and told me they understand. It wasn't my fault. I'm still dealing with mental issues. I've recently been put back on Adderall and it doesn't work like it did 2 years ago for me so I'm still fighting depression and anxiety. The Klonopin works though. So anyway, here I am, fresh out of a job and at my wits end. My next psychiatrist appointment, I'll talk to him about an MAOI, Parnate.
I hope you've all been doing the best you can. I know it's a struggle. I just wanted to share my story and update you on what's been going on if you care.