Got a job interview! :D
---
I've been unemployed for over a year and finally got a job interview set up earlier today. I've filled out a ton of applications in the past year, and have been called by a few places to come in for an interview but I'd always chicken out and never call back. But today I actually sucked it up and scheduled an interview for next week. I'm nervous as hell because I
hate
interviews, but I also don't like being broke so I'm kind of excited. The main thing I'm worried about is getting a shaky voice, and freezing up and not knowing what to say...this happens every time I have a job interview. Does anyone else have this problem? Anyway, wish me luck!
---
Happiness can be found even in the darkest of times, if one only remembers to turn on the light.
Congrats on scheduling an interview!
I used to freeze up on interviews. After a while I just memorized & rehearsed some basic answers/stories that would help me with the usual questions. I got most jobs I applied for, just couldn't keep them, lol. Good luck!
---
"They laugh at me because I'm different. I laugh at them because they are all the same."
YAY!!! Congrats! I wish you all the best.

With interviews, I tend to babble a lot when I get nervous. My hands gets sweaty so I usually make sure I don't put any lotion and wash my hands out a lot, so my hands are all dry before I go to the interview. My hands end up sweating anyways, but I'd like to think doing that helps lol. Someone once told me that they should expect their applicants to be nervous during an interview. In fact, I learned that it's also the interviewer's job to make the interviewee as comfortable as possible because they want to hire the right candidate after all.

Look up the company on glassdoor and see if there are any reviews. On glassdoor, people usually post what questions they were asked during the interview. You can use this to prepare. Also write/type out some stories you'd like to share during the interview. Usually at interviews, I am asked behavioral type questions like "tell me a time when you displayed teamwork." Think up of good stories a head of time so you're less likely to freeze up. Also take your time to answer questions, pause for a few seconds before they ask you each question. This will give you time to think up an answer and I read that doing this is good because to the interviewer it looks like you're processing that question and taking the time to develop an answer versus someone else who sounds like they're reciting their answers. Also research the company, tell them what they want to hear and how passionate you are about the position even if you're not. Smile. Make eye contact. Use you hands to speak as well.

Good luck!
---
In America, we have privileged whites, sexism, racism, and racial/gender oppression. Unfortunately, some people feel they discount the feelings or experiences of other people because in their minds they don't think these feelings and experiences exist. Feelings are not meant to be understood and our experiences are as real as our bodies. Don't let people tell you how to feel or discount your experiences for they are refusing to acknowledge your existence.
Most people are nervous for an interview, thats normal and the interviewer usually know it. Good job and good luck!
Yesterday I also had a job interview for the first time (I was terribly afraid that I could fail very badly) and even actually I was applied after it. So now I'm a bit nervous about how everything actually gonna be in that work... (I want to hope that it not gonna be bad)
---
Even shy people can be sassy sometimes...
I'll put drunk raccoon in my signature as well, because I CAN...
SAS Member
Join Date: Nov 2013
Location: Somewhere Inbetween
Language: Gibberish
Gender: Male
Age: 25
Posts: 3,444
Congratz! Just make sure to look into the camera. Jk lol
---
Bleh.
Congrats, and good luck! I hope that it goes well.
Permanently Banned
Join Date: Apr 2013
Location: Berkshire
Language: ASCII, T-SQL
Gender: Male
Age: 44
Posts: 8,427
My Mood:
me interview part one
---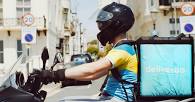 in a room full o' real people, not a callcenter agent! boss & minions
backygroundy check. part 2 back 2morrow 10am
wheeled job I'll like
didn't like fiddling with miniature baby tiny fone gadget for web browse touchiness, slowiness...
boss photo'd me passport using me fone... still all adults in a doll's house fantasy... barbie Cindy... toys! screen postage stamp size!
I want 30" monitors x3 on my desk, full keyboard & mouse. I didn't just pop outta da womb! I got eyes bigger than an ant's or praying mantis.
home to use upload utility bill images process link. all stored with disk, from emails. progress. jammed up. gracious 'wait for next bit' ~~~~NULL
so this a reject? why waste time?
Posting Rules

You may not post new threads

You may not post replies

You may not post attachments

You may not edit your posts

---

HTML code is Off

---