Why couldn't i have been born as a sea coral?
---
Im ranting on today!
Social anxiety advice on the internet: Confide in some good friends about your worries!
Me:
, Hello next door neighbours' cat, how do you do?
Also me: Befriends spider behind the cupboard.
Better at talking to animals than humans!
---
...................
Villain
Join Date: Aug 2010
Location: I've come to burn your kingdom down one ****post at a time
Language: Eng (UK,) 下手な日本語
Posts: 39,922
Your post made me think about all those Disney princess memes where one of the traits is befriending animals.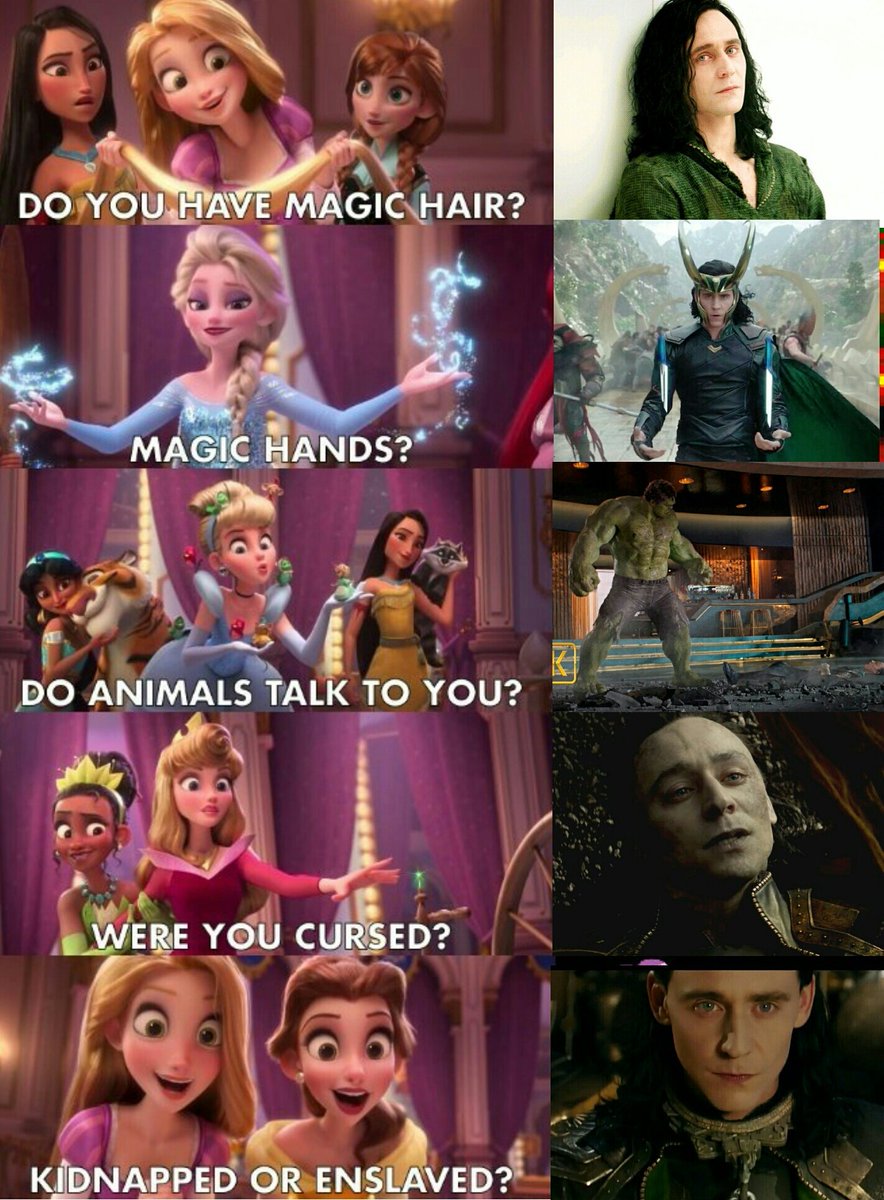 lol it's funny because Hulk was nerfed for multiple movies due to poor writing and needing it for the plot. With basically no explanation may I say. Also Scarlet Witch but anyways (that's more just an MCU thing I guess.)
And now I kind of want a Disney movie with someone who befriends spiders.
Also coral is kind of random, don't think I've heard that one before but why not I guess.
---
Some people heard my words and thought it meant they knew me
Truth is, I don't exist, I'm just a soundtrack to your movie
Some background figure in a story that's already scripted
And what I feel's just felt for you to hear me ****ing spit it
I jump in many different heads through these words and poems
Always hoping maybe the next leap'll be my leap home

SAS Member
Join Date: Mar 2017
Location: Rainforest <-> Tundra
Gender: Female
Posts: 1,524
My Mood:
Maybe you had your turn as a sea coral in your last life already.
Greasy prospector
Join Date: May 2013
Location: The salty spitoon
Gender: Male
Posts: 11,933
My Mood:
That gives me an art idea why not make a sea coral out of plastic to highlight the amount of plastic going in our oceans, then melt it slightly to highlight global warming that's killing it, nothing will likely change because if it, but you will have another hunk of plastic to throw in the ocean afterwards <a href="http://www.socialanxietysupport.com/forum/images/smilies/lol.gif" border="0" alt="" title="" >:-)</a>
---
And all our yesterdays have lighted fools the way to dusty death
Out, out, brief candle! Life's but a walking shadow,
A poor player that strut's and fret's his hour upon the stage and is heard no more,
It is a tale told by an idiot, full of sound and fury, signifying nothing. - Macbeth
SAS Member
Join Date: May 2014
Location: Kovac
Gender: Male
Posts: 168
My Mood:
I am a mad keen snorkeller so I would like to be born as some animal that can go to the deepest parts of the ocean just to see whats there.
You're lucky. My neighbor cats never let me near them after years of trying to win their trust.
---
Play The Social Anxiety Game
"Many people need desperately to receive this message: 'I feel and think much as you do, care about many of the things you care about, although most people do not care about them. You are not alone.'" ― Kurt Vonnegut
A Person
Join Date: Jan 2014
Location: Essex, UK
Gender: Female
Posts: 5,785
My Mood:
Hopefully in your next life youll come back as a coral.
Posting Rules

You may not post new threads

You may not post replies

You may not post attachments

You may not edit your posts

---

HTML code is Off

---