Permanently Banned
Join Date: Jul 2015
Posts: 2,716
Permanently Banned
Join Date: Feb 2014
Location: Milky Way Galaxy
Gender: Male
Posts: 1,804
My Mood:
i'm more concerned about this happening: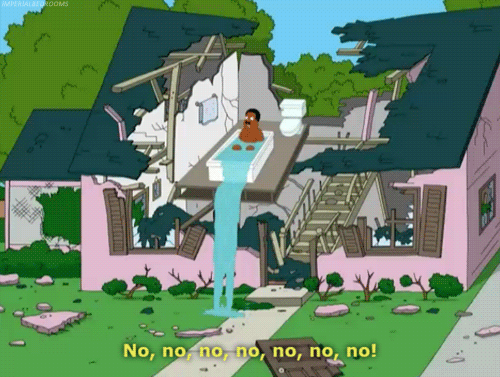 Quote:
Originally Posted by
AwkwardUglyWeirdo
View Post
I think it's actually therapeutic - the question is, what am I giving myself therapy for?
It seems like a weird thing to do.
On the other hand, who knows, I might be on to something. Maybe more people should take high quality crazy baths as therapy.
If 5 year olds go ape**** in baths, why can't we?
yea i'm not in baths so much, but if i was, i would probz use a rubber ducky to keep me company.
Quote:
Originally Posted by
AwkwardUglyWeirdo
View Post
i'm more concerned about this happening: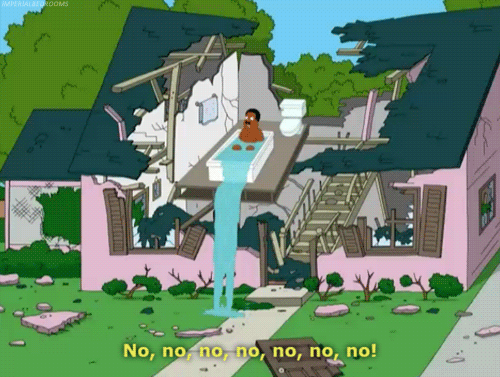 plot twist, you were a bathtub in your past life.
I still take baths quite often, hardly use the shower. And sometimes I do it multiple times a day. I don't have a ducky and splash around though, I'll usually read a book. In my case, I wouldn't say it's regression, water is just soothing to me and bathing while reading a book is something to do. It just feels like an event, or morning and nightly ritual that's enjoyable.
---
Evolve or die.
JSS
Permanently Banned
Join Date: Apr 2013
Location: Berkshire
Language: ASCII, T-SQL
Gender: Male
Age: 44
Posts: 8,418
My Mood:
horrible humid country: UK
---
I thought rainforest was humid?

we have 90% - 100% humidity all year

I preferred winter to summer.

Peaks of humidity is slap bang in middle of summer or winter. Nasty

All my money on shower gel and time on showers. Late at night before bed. Awake needing shower & lunch time too

Thailand was such a lovely place to be for whole of December
I have the habit of taking frequent showers depending on the day, but it almost never leaves me satisfied, which I really really hate!
---
˝Girls can wear jeans, cut their hair short, wear shirts and boots, 'cause it's okay to be a boy, but for a boy to look like a girl is degrading.˝
ーͥ͑̄͊ͣͭ̌̏҉͏̴͇̬͇̳͈͓̲̩̖͈̭͎̼͔͓̠͞ͅÇ̨ͣ͌̐̉̋̔̏̅̐ͫͦͯ̏̀҉̨͚͎ ͎̪̥̪̱̜͙̭harlotte Gainsbourg
˝ وَمــاَ خَفُيــﮯَ گـــَانَ أَعْظَــمْـ ˝
˝Castigat Ridendo ℳores.˝
˝A Diabolo, Qui Est Simia Dei.˝✞˝Chacun Voit Midi À Sa Porte.˝
˝The most unpleasant feeling a man could ever experience is the morbid desire for the unreachable.˝
—Perspicacious
SAS member
Join Date: Jan 2015
Location: Argentina
Gender: Male
Age: 33
Posts: 4,216
My Mood:
Quote:
Originally Posted by
UnusualSuspect
View Post
Is this normal? I take baths like 3 times a day, for like 20 minutes each and I go full out, like a small 4 year old child - bubbles, rubber ducks, diving underneath, playing with toys. This is not a troll thread, I actually do those things. Swim with goggles on and ****. Is this a sign of mental illness (OCD or anxiety or excess stress) ... I do it for fun, not because I'm a clean freak or worried about being clean. I do summer salts (however the **** you spell it) too. I treat it like a swimming pool and splash and have fun and make a mess around the walls.

Is this perhaps a sign that I'm really immature for my age (an adult)? What kind of immaturity, mental, emotional? Or that I'm emotionally/mentally unstable?

Does anyone else do this or know someone who does, or is it just me?
Lovin' it. I should try it.
And I thought sitting on the floor, legs crossed, under the shower and meditating and thinking I control water was crazy enough.
Seriously, love it.
---
- I now issue the call, are you ready to fight
Fight all together as one for the right to be free once again
Tonight we will win

I can see by the look that you have in your eyes
You came here for metal, to fight and to die
Defenders of Steel now we are home

Fight for the kingdom bound for glory
Armed with a heart of steel
I swear by the Brothers who stand before me
To no man shall I kneel
Their blood is upon my steel
Posting Rules

You may not post new threads

You may not post replies

You may not post attachments

You may not edit your posts

---

HTML code is Off

---